Wave Proof Swimwear!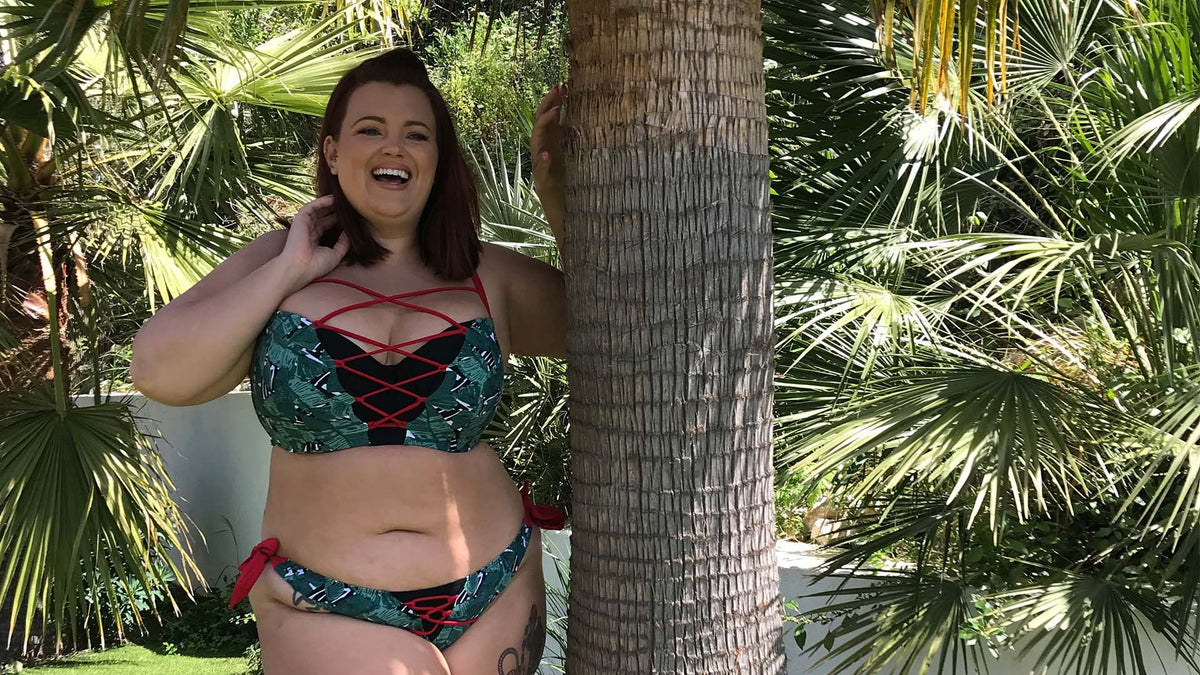 The fear of an unsuspecting wave stripping you of your swimwear is real.
We have all been there - stinging eyes, salty lips and your hands grabbing at your top to make sure it is still in place! Curvy Kate swimwear is so supportive, that you won't lose your bikini in the ocean!
Wrapsody is our bestselling collection that broke the internet! The swimwear collection is racking up some seriously cool credentials, Josie Gibson has worn it, Curvy Campbell has styled it OUT and women all over the globe are finding Wrapspiration each and every day. Wrapsody is the LBS (Little Black Swimwsuit) to your vacation, if you only have room for one swimsuit or bikini... choose Wrapsody as you can achieve infinite chic looks from day to evening! The collection offers the infamous Luxe strapless support so that you feel lifted all vaycay.
Paradise Palm gives us all of those tropical feels. The vibrant palm print is offset by super stylish red latticing which makes your boobs look banging! Who wouldn't want to feel this wonderful in their swimwear? Curvy Kate BABE, Georgina looks insane wearing Paradise Palm whilst modelling in Barcelona. Where will you wear yours?
Forget shade, let's throw a little heat into this - MIAMI HEAT! Based on ourSmoothie Soul bra, the fab moulded bikini top offers great uplift and shape as the vibrant camouflage print screams 80's vibes! Dennetta is working Miami Heat, we love this look for carnival! If you are wanting a little more coverage - the collection is also available in a tankini!
https://www.instagram.com/p/BxQJBYsgWXI/
Sheer Class is your first class ticket to poolside chic! We love the bandeau bikini top for its sexy simplicity and epic support thanks to the fit being based on our bestselling Luxe strapless bra! FenellaFox exudes happiness in the collection too... a smile is definitely the sexiest accessory to your everyday style. Sheer Class is also available in a fabulous swimsuit and the entire collections comes in red TOO!
https://www.instagram.com/p/BxlAkfYhP6P/
👙 Dedicate at least a 1/3 of your luggage allowance to Curvy Kate swimwear, shop now!👙