Warning! Dare to bare in Censored...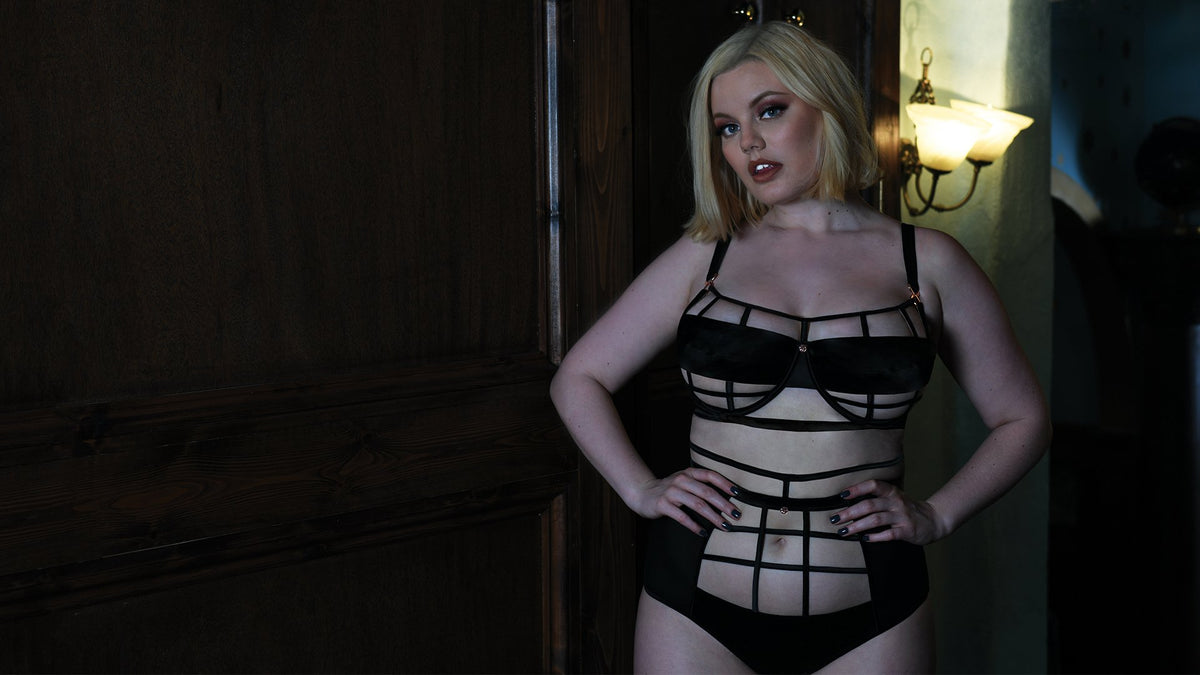 Is this our most daring set yet? WE THINK SO!
The NEW Scantilly Censored lingerie set has just dropped on the website and already attracted more attention than any other Scantilly lingerie set before. Love it or hate it, that is the question...
Don't leave anything to the imagination in this ICONIC caged set.
Scantilly Censored Black Balcony Bra
Encase your bust in satin binding inspired by the censorship bar and bare all. And in case you're wondering, NO you won't look like a roast beef joint because we have included a bottom cup mesh to support the breast and smooth the strapping to avoid any cutting in. The style is super sexy and supportive, the overbust 'censored bar' is stretchy and smooth, so it eases over the bust to fit your breast volume.
Scantilly Censored Black High Waist Brief
Dare to bare all in the in high waist brief with caging detail holding you captive! The soft mesh and satin material will feel effortless against your skin whilst the caging detail adds seductive sass. During the production of our lingerie, we fit test the bra and briefs on various bodies, all have been pleasantly surprised by the support, comfort and shape it gives you!
Scantilly Censored Black Thong
For those who like a little less, the barely their thong leaves little to the imagination!
Are you a High Waist or Thong kinda gal?
If you have any fitting questions, thoughts or ideas please let us know in the comments below 🖤
Shop Censored Here