Twice the Fun – Two bralettes for the price of one!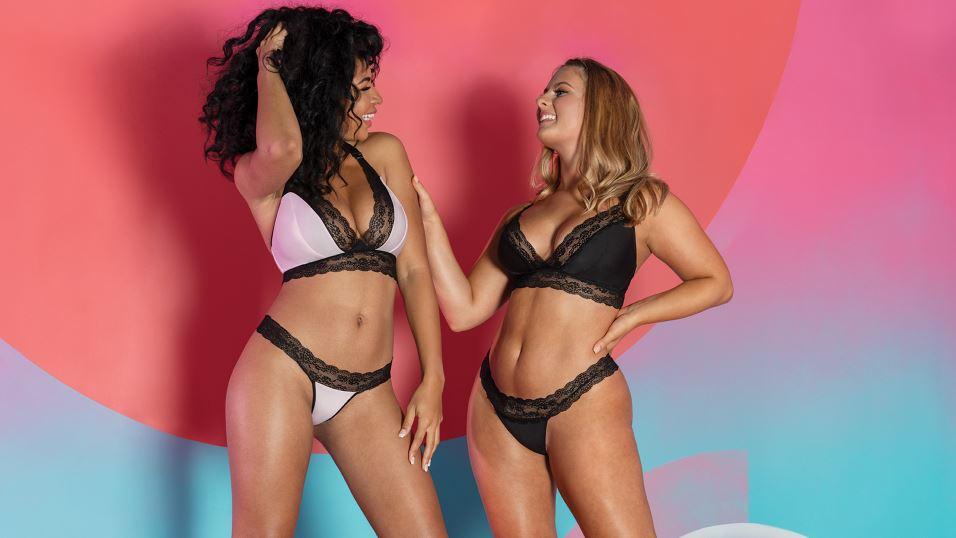 Twice the Fun let's you flip reverse it – you decide to switch to pink or back to black.
We LOVE Twice the Fun. First off it is a non-wired Bralette which makes it SO comfortable, secondly it has a super cute lace trim and thirdly it is reversible so that you can choose between black or pink, dependent on your mood.
Just look at the fun this pair are having, dancing on table with their heels on! *Do not try this at home!*
Just like our best selling Bralette, Unwind – Twice the Fun is also dual sized. So you can treat yo'self from a 30-40″, DD/E-J/JJ! Style your bralette as outwear with jeans and a blazer or simply wear it alone (As I am writing this blog in a heatwave at my desk!)
Shop Twice the Fun now!