Top tips to the perfect mirror selfie!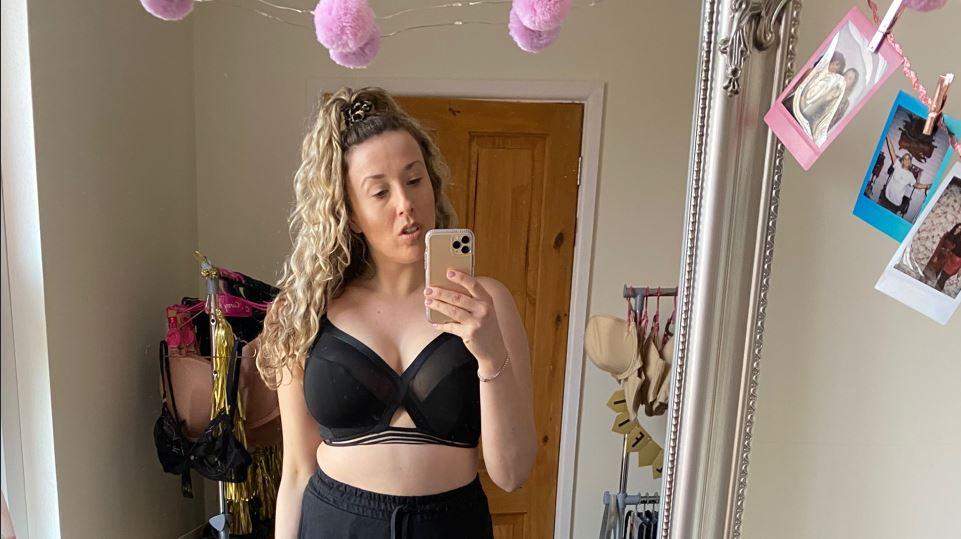 The Curvy Kate team love a selfie and we know you do too, so here are some top tips to working it in isolation.
We have gathered a few of our OG's to let us in on their favourite ways to get THE shot! We are SO here for this, take it away ladies…
TIP NO. 1 – @SophieeTurner serving us with selfie sass from NYC!
"Good lighting and feeling confident as it shows in your selfies! For me, I love to have full glam and a cute outfit or undies!"
Sophie is wearing our Top Spot balcony bra and short in cobalt which sure bring the spring vibes! Simply stunning!
TIP NO. 2 – from our Valentine, @HoneyKinny!
"My tip to the perfect mirror selfie is to keep it fun and make sure the lighting is good!"
Honey looks divine in our Sparksfly Bodysuit, the super supportive one piece is perfect for a mirror selfie as it sparkles in all lights (AND the Sparksfly collection is now in the sale!).
TIP NO. 3 – From our babe and Girls Night model – @JayGray95!
"Don't stress too much about tricks of angles. Just make sure the lighting is good and pose away!"

Jay works it in our Starstruck collection, the padded balcony bra offers INSANE selfie worthy cleavage because you know what, you gotta see it to believe it!
TIP NO. 4 – Super sassy and fabulous @Officialamel featured in our #IAmCurvyKate and Superplunge campaigns!
"Find your angle and SLAY queens!"
Amel certainly owns it in our Sparksfly bodysuit, a real favourite for the mirror selfie! DANG, we just love the high leg and black binding which contours your curves!
Tip 5 – From our very own Bra Whisperer (@Weirwonderful)!
"Show the world your authentic self, let the rolls be free, the stretch marks shine and always know that from the very first selfie – you are WONDERFUL!"
Katie is super comfy WFH in her non-wired Unwind bralette which offers incredible support and forward projection to a J/JJ cup!
Tip 6 – @Styledy.Chloe is the queen of a selfie in her high waist brief.
"Let the clothes do the talking. No matter what post you make, the outfit should speak for itself!"
PARTY, IN YOUR PANTS! Sparksfly is the perfect party piece for WFH bedroom dance and selfie sessions, we love the energy in this shot!