Superplunge Lace: How low can you go?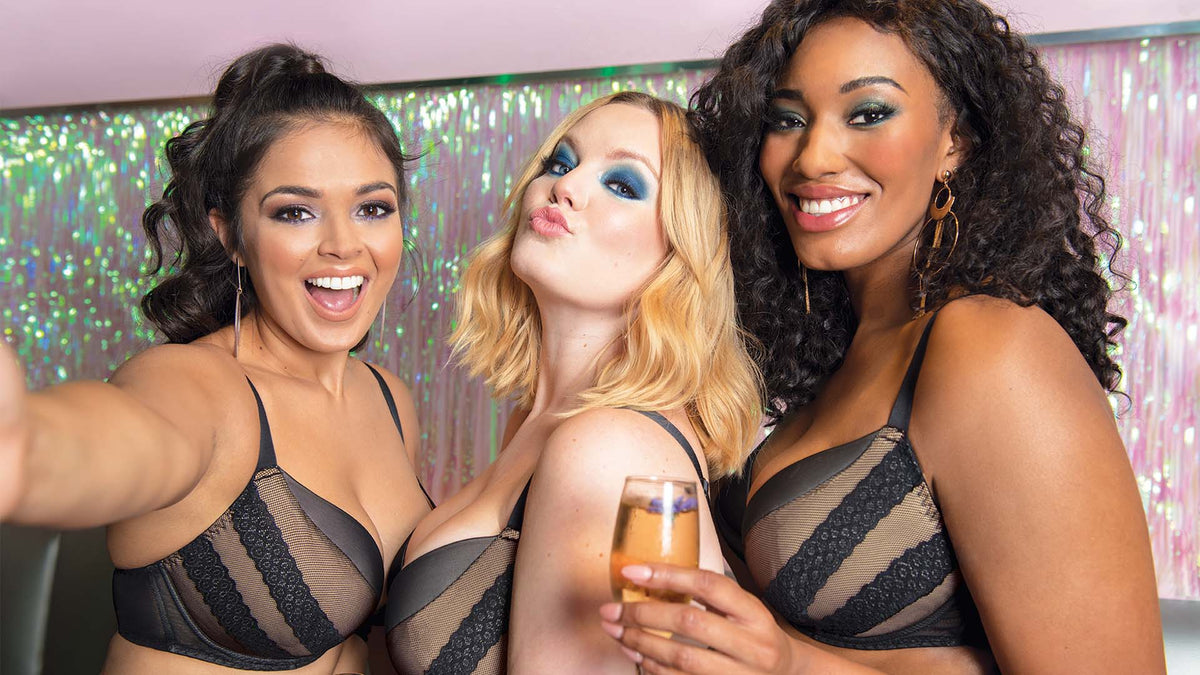 Our Superplunge Lace bra is our lowest yet and the cleavage is show stopping. In fact, when we are wearing it, we can't stop looking down! If you ever have to safety pin your wrap dress, tit tape your boobs or constantly adjust your top to disguise your bra... you NEED Superplunge Lace.
Our wonderous plunge bra is the lowest ever to a J CUP, we repeat, J CUP! Superplunge Lace offers a wide size range of 28"-40" D-J cup, it's lightly moulded to give great shape and it's sure going to make your girls happy. To celebrate, we have chosen a few dresses which are trending right now to make the most of your cleavage in this must have collection.
Wrap up in Houndstooth, forever an autumnal staple - we are totally digging this slinky number from River Island.
2. Polka dot perfection, this wrap dress was made for flaunting your assets! We love it, available from ASOS.
3. Be bold in orange with this striking ASOS Curve wrap dress, let your cleavage and the colour do the talking.
4. Lucious leopard print is always on the style radar and it goes hand in hand with a little Curvy Kate sass! We are digging this simple wrap dress available at Very
5. Perfect for a late summer wedding, inject a little floral into our wardrobe with this stunning Simply Be wrap!
Lingerie is much more than a bra and knickers, it is the foundation to every outfit you wear! So make sure you get the perfect fit and style to wear with your outfits to make the most of your wardrobe and to feel fabulous.
🍉🍉 Shop now! 🍉🍉