#MyBodyVictory - Meet Chanel Ambrose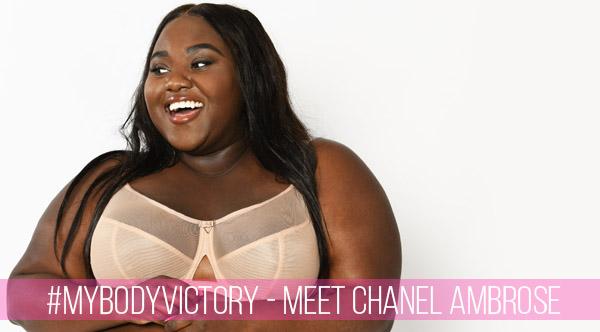 Meet the ICONIC Chanel Ambrose, who is one of the mega-stars of the #MyBodyVictory campaign. Beauty, Plus Size, Lifestyle Blogger and gorgeous mummy of two. Whilst looking after her little ones she still makes the time to slay your lives with her enviable wardrobe, blog and vlog! Are you sure you just get 24 hours in the day Chanel?
Chanel recently had a baby and she told us how after she felt like she had 'lost it almost.' Talking about her confidence. I am sure lots of mum's can relate how having a baby can not only make big changes to your life but your body too. So joining the #MyBodyVictory campaign was a natural choice for her.
Chanel in Victory Latte - click to shop!
Speaking about her growing up she stated "I was teased because of my weight. I've always been a chubby girl. I definitely had my fair share of fighting with myself!"
However Chanel channeled that feeling and embraced herself, the confidence she gained has allowed her to blossom and be a successful online influencer to other young women.
https://www.youtube.com/watch?v=NoOHHCqA-S4
Remember you can enter to win using #MyBodyVictory on Instagram, Facebook and Twitter. To see the full competition deets and T&C's head here.