Make sure you Coppafeel!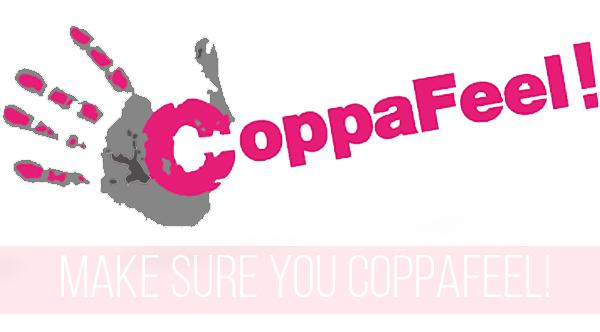 You may or may not know that here at Curvy Kate we are huge supporters of breast cancer awareness charity Coppafeel.
Coppafeel focuses on early detection of breast cancer by encouraging women of all ages but especially women under 30 to regularly check their breasts. You may have noticed the Coppafeel label in our bras. Founded in 2009 by Kristin Hallenga and twin sister Maren after Kris was diagnosed with secondary stage breast cancer at the age of 23. Kris at that time knew very little about the disease and found very little information out there for young people! So Coppafeel was born to get the message of early detection out there!
We love boobs here at Curvy Kate and want to make sure everyone keeps them happy and healthy, the best way to fighting breast cancer is early detection! SO grab your boobs, follow these steps and have a good feel! 🙌
Here is a reminder on what to look and feel out for!
Coppafeel is on a mission to educate young people on symptoms so diagnosis can be made early. So remind yourself every time you put on your favourite CK bra, have you done your check this month?
For more information about CoppaFeel! Head to www.coppafeel.org or give them a follow on Twitter and Facebook