Influencers we are currently OBSESSED with!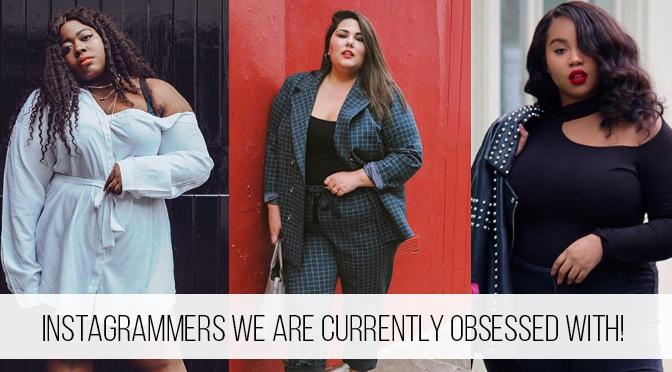 Here at Curvy Kate we love a bit of inspo that our favourite curvy fashionistas are flaunting on Instagram. Here is the lowdown on which Instagrammers are giving us style envy!
Stephanie Yeboah AKA Nerd About Town
@nerdabouttown
Stephanie blogs and write for mags whilst peaks loudly about body positivity, and if that wasn't enough she has got a great sense of style. We gave you our highlights from her Instagram prepare to be WOWED!
We love the way Steph styles lingerie!
Callie Thorpe
@calliethorpe
If you know your insta-babes you will undoubtedly already know Callie Thorpe – we love her here at Curvy Kate. So here are some MAJOR moments from her feed.
Callie sizzling in Jetty Flamingo
Hayley Stewart AKA Curves and Curl
@curvesncurlsuk
Hayley is hard to miss with her fiery long locks when scrolling through the 'gram, her love for retro shows in her #OOTDS. See for yourself!
Retro feels from Hayley
Lauren Nicole AKA Fashionkiller
@laurennicolefk
A curve model that gives us full on wardrobe envy; once you follow Lauren you will want make some space in your wardrobe. You're guaranteed to get an itch to shop!
We love Laurens style!
Lottie L'amour
@lottielamour
You may have spotted this next babe on @dearscantilly feed, we love Lottie in our undies but we also love what she wears over it too!
Is that Voodoo we spot on Lottie!
Chloe Elliot AKA Chloe in Curve
@chloeincurve_
Blonde BOMBSHELL Chloe knows how to put an outfit together; her feed is a mix of tailoring and majorly cute get-ups
Style QUEEN Chloe
Enam Asiama
@enamasiama
If you are looking for a powerful feed full of body confidence Enam is your lady. Photos that a strong and inspiring the model is a plus size advocate and a must follow.
Enam can go cute to goddess!
Who are your fave 'grammers? Share below x