How to put a bra on CORRECTLY!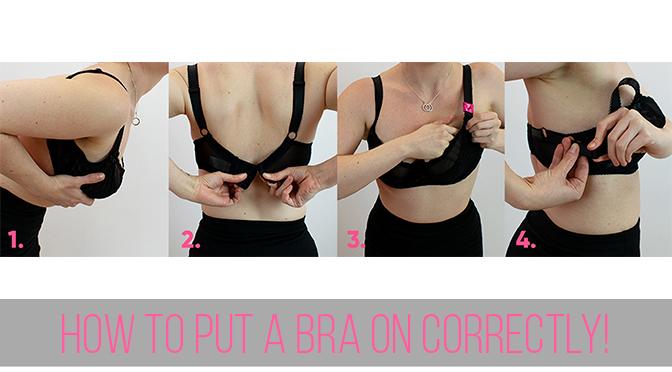 You've most likely been putting your bra on the wrong way your entire life and didn't even know. A bold statement? Maybe, but its true! It has recently come to our attention a lot of people are putting our bras on WRONG! Are you one of them?
We get it, who cares? Well, YOU will when your expensive bra isn't lasting as long as you hoped because you're pulling and tugging the band too much when trying to spin it around your waist or when it feels too big in the band because you've been putting it on the tightest hook since you bought it. Follow our step by step guide to teach you how it's done, ensuring a better fit for the girls...
How to put a bra on CORRECTLY
(@thelingerieprincess shows us how its done)
https://www.youtube.com/watch?v=rUonp7GaruM
First, you need to LEAN forward and let your boobs fall naturally into the bra cups
Then make sure you secure your bra on the LOOSEST hook. The first hook is to be worn from the start - you can move to the second and third hook to tighten after wash and wear.
Next up you need to Scoop and Swoop your breast tissue into the cup and give them a little jiggle and move around until they fill the cup without any spillages
You may need to adjust your straps, you can do this whilst the bra is still on or you might want to take it off (if you do take it off follow these steps again when putting it back on)
Always make sure you can fit two fingers under the straps comfortably!
Lastly give yourself one last jiggle then voila you're done!
Step by step guide in pictures...
Becky wears Dottie! Click to Shop.
@lovingmywatermelons puts Luxe on - Click to Shop!
This technique may not work for everyone for various reasons, so please let us know how you've been putting your bras on in the comments below or any techniques you use 👇