🎉 Ain't no party like a Curvy Kate Girls Night! 🎉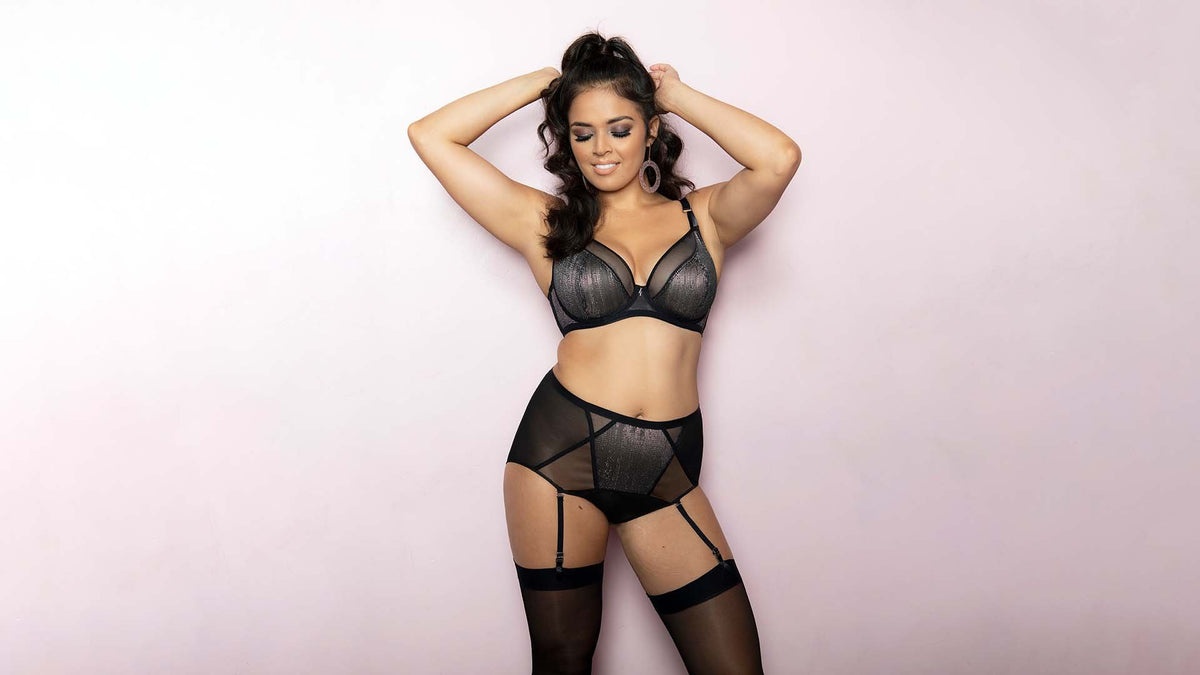 🥂 Curvy Kate threw the ultimate Girls Night and here's how it went DOWN! 🍾
Let us set the mood, the party location was the super cool jewel tone, Lost Society in Battersea. Where toilets are embellished with flamingos, neon signs give you life and prosecco magically tops up in your glass!
The Curvy Kate team created a VIBE, the venue was full to the brim of beautiful people, oozing confidence, smiles and happiness. Sparks were most certainly flying as our Sparks Fly body seemed to be the favoured outfit of choice and it was fabulous to see how everyone had styled it in their own unique way!
A smile and Sparksfly are certainly the sexiest thing a girl can wear!
Amy doing a bit of Posh Spice in her Sparksfly!
Ioana Fit looking FIT in Sparksfly!
The Girls Night event showcased the launch of the new Curvy Kate lingerie category which was designed to be seen! We want to inspire and empower women to wear lingerie to make them feel fabulous, to enjoy plunging neck lines, to wear underwear and outerwear and to quite simply feel the power of perfectly fitted lingerie!
Our Bra Whisperer collaborated with Laura Puddy, Style Editor of Heat Magazine and Editor of The Heat Stylebook to bring this seasons trends from ASOS, Pretty Little Thing and Goddiva to the stage!
Heat Style Editor, Laura Puddy and our Bra Whisperer
The duo spoke about how to wear tailoring with the Sparks Fly plunge bra and body along with the cleavage boosting Starstruck padded balcony bra, as the models wowed in pink and metallic suits.
A few familiar faces, our Curvy Kate models looking beautiful in Sparksfly!
Robynne WORKING IT in her ASOS suit and Starstruck
Our Bra Whisperer drew attention to ensuring you have a bra fitting every 6 months just to check that your bras are perfectly fitted, and to treat yourself to a new one! We also touched on normalising back fat and girls, remember when you are wearing a perfectly fitted bra and your boobs are happy - no one will be looking at your back! Flutterby also created quite the stir as Talulah looked incredible wearing a purple mini dress with Flutterby plunge bra peeping through!
Laura Puddy and our Bra Whisperer speaking about the latest trends!
Flutterby Plunge Bra
Our Bra Whisperer also spoke of her excitement for the Superplunge Multiway bra which can be worn in a LOW back so that you can wear the hottest, sassiest, sparkliest Goddiva dresses with zero bra worries to a J cup! A favourite look for Talulah Eve was definitely our soft cup bralette Unwind paired with a sheer blouse and leather skirt for an off duty look.
Just two girls living their best life!
Unwind Soft Cup Bralette
The mood for the night was set by our wonderful DJ Sarah Bo who filled the air with 90's booty popping tunes, and she looked insane wearing our Superplunge Lace plunge bra and Tuxedo dress!
DJ Sarah Bo working Superplunge Lace to perfection!
Superplunge Lace Bra
We ate cupcakes, drank prosecco, got glitter tattoos, took a million selfies and danced A LOT! Our team was also on hand to offer professional bra fittings, there were so many smiling ladies after the fittings! A bra fitting really is a magical moment, educate yourselves on correctly fitted bras ladies!
Girls, girls, girls
Shop the Girls Night collection now and rock it as outerwear!
We can't wait to see!
Miss Talulah Eve enjoying the cupcakes in her Flutterby!